ANYALERT2CELL
Backup Iphone and Android cell phones for only *$5 a month, no sims., no contract, all under wi-fi.
(* pay with paypal: $100 for 8 year wi-fi no monthly charges OR $50 for 5 years wi-fi no monthly charges)
ANYALERT2CELL SET UP APPLICATION
Your Instructions.. PHONE then error ALERT


1. Input the phone number
2. Input the error and alert
Your Instructions..
PHONE

then error

ALERT
1. The phone number for this alert 2. The error and your custom alert
Day and month must be in the alert. error 521, Try again...

1. Input the phone number and error number
2. The alert you wrote in text will be sent.
---
Examples...

555-555-1212 521 birthday 12/3/2013
555-555-1212 521 send alert to different number 555-778-7878 about weather in Kansas
555-555-1212 521 just text me on 12/3/2013 say come home. text me now to comfirm this alert.
(5 - 21 - 14)
Created by GDK(c)2013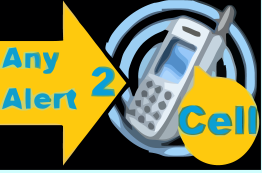 OK status ok


ok