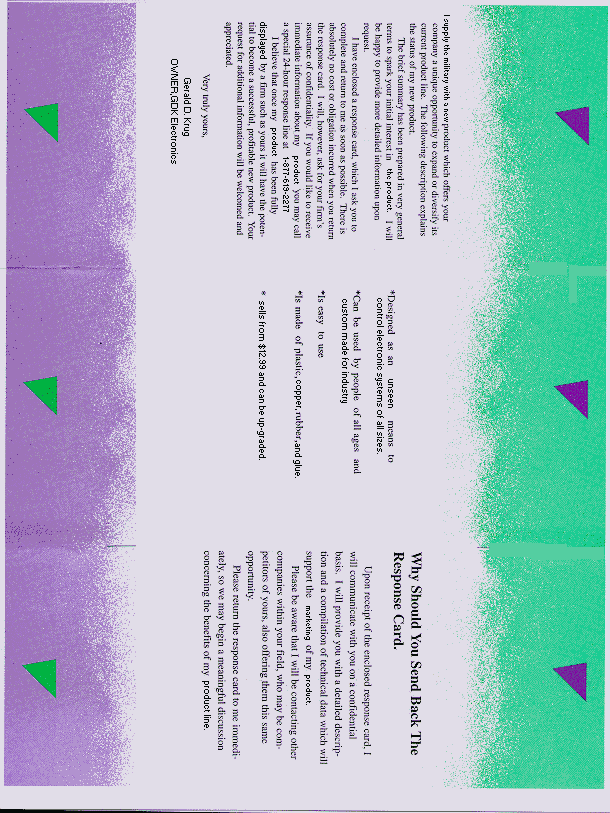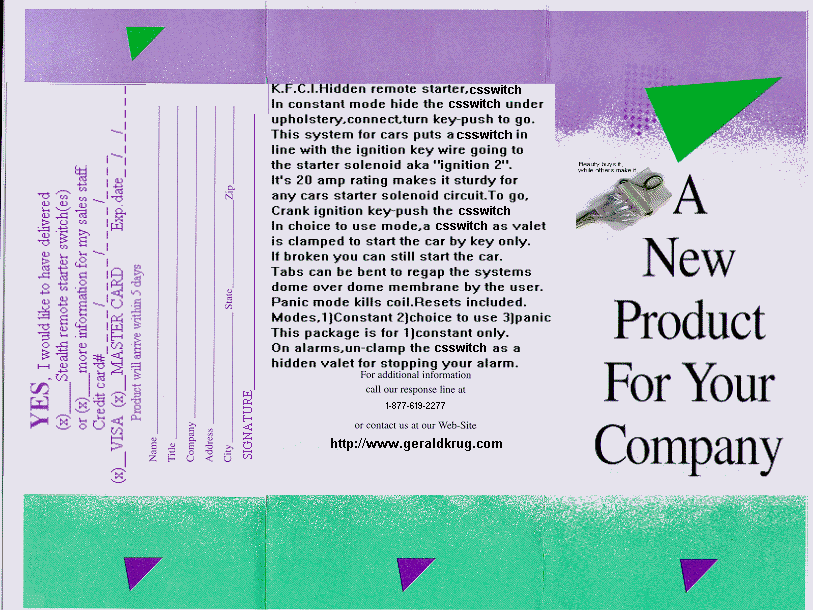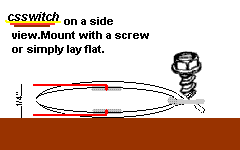 order now! from GDK electronics!

Order by Pay Pal save $7
For order tracking create a name and password before paying using paypal...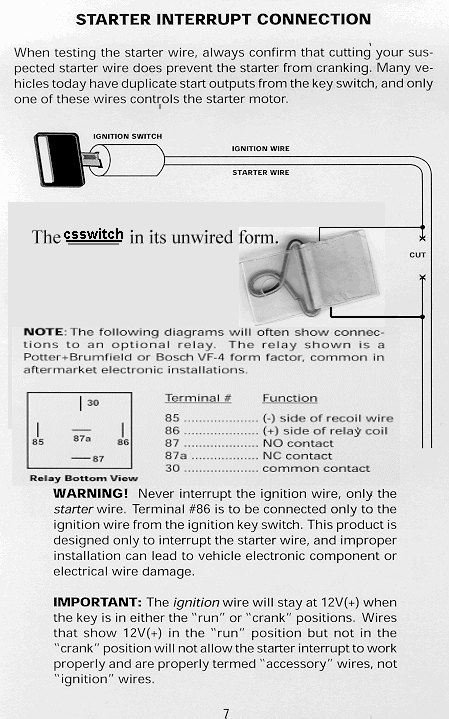 The valet for a csswitch used as a starter interrupt must be clamped
and connected in parallel,not series,to stop the interrupting of the
starter.
The picture is the GDK stealth remote starter switch,csswitch.
Installed on your car causes automatic starter disconnect
for anti-theft and anti-carjack security while driving or parked.
Turning your car off will thwart a carjacking.Be brave and turn
your car off or you could end up alone in the woods.
Use it "constantly" or "panic mode" or "choice to use"
Prices differ if csswitch is set up for panic mode..
"Go Disable Kit", an anti-hostage system that stops a car from being
started until a secret switch is pressed as the ignition key is turned to start the car.
Call 1-877-619-2277 for other info.

Used as a hidden valet switch,csswitch upgrades all alarm systems.
######Below is a contest for future national roll-out.######
The object is to use "614" in a creative way so
the contest officials can display your entry
here and get it voted on to choose 5 winners.
To submit your entry goto the "Private comments"
section on the GDK Home Page order form.When you
finish writing your entry or graphic,you must
give a password of your choice then submit.
---------------------
Example...
"The 61 is for 614".
password:Qhello5
---------------------
We post your entry without your password here.
If your entry is choosen you will need to
give us the password to collect your \$25,000
in GDK stock.
Contest rules...
Any disagreement with the reasoning of the contest
disqualifies the winner.Reasoning;Winner must allow non-payment
of prize to be the winner and digitally sign gdksweep.gif below.